Hackers can EASILY steal your credit card information simply using their phones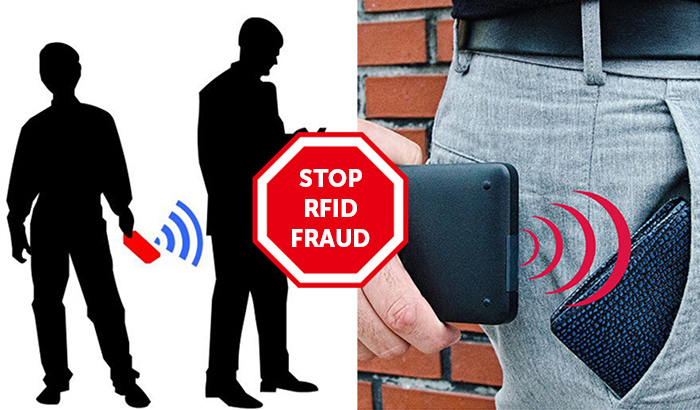 It seems like a creepy and very 21st-century crime — your credit cards being invisibly read and stolen by a futuristic gadget as you walk down the street.
Pickpockets no longer need to touch their victims — they can use cheap technology to read credit cards through peoples' pants and purses.
Hacker Kristin Paget proved as much with a demonstration at the Shmoocon hacker conference in Washington last week.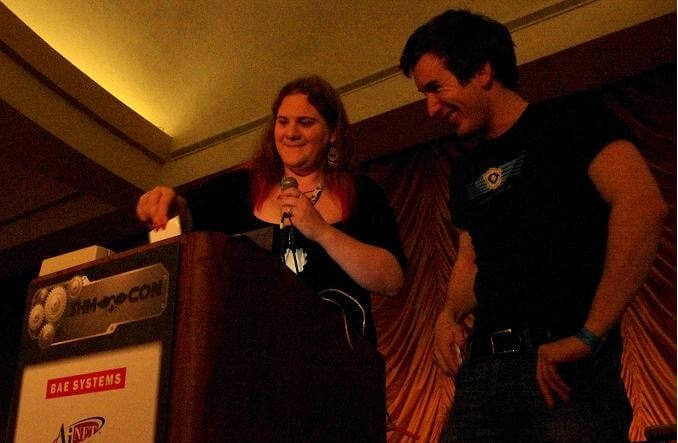 With a
$50 Vivotech RFID
(radio frequency identification) credit card reader, she wirelessly read a volunteer's credit card standing near her on the stage before using a $300 magnetizing tool to put the data onto a blank card, reports Forbes' Andy Greenberg.
Paget then used a credit card-swiping iPhone attachment and voila! She stole $15 bucks from her "victim" before paying him back immediately, Forbes wrote.
Radio Frequency Identification Technology
Radio Frequency Identification, RFID, is a remote able to send, and in some cases, receive radio waves. The concept involves a device like the one you tap a contactless credit card on to make a payment, but portable and more sensitive.
RFID-enabled credit cards can wirelessly transmit the necessary personal information from a card held a few inches away from a RFID reader to complete a financial transaction.
There are millions of RFID-enabled credit cards. No one knows for sure how many credit cards in the United States are RFID-enabled, but some estimates put them at more than 47 percent.
6 things you should know about credit cards:
Criminals use RFID and NFC wireless communication to steal numbers
The readers can be brought online or downloaded to phone via an app
They have to stand at least six inches close while a transaction is being made
Within a matter of seconds, the technology can pick up and store data
A $300 machine can then replicate the card so it can be used elsewhere
It is estimated 70% cards will soon be vulnerable to digital pick pocketing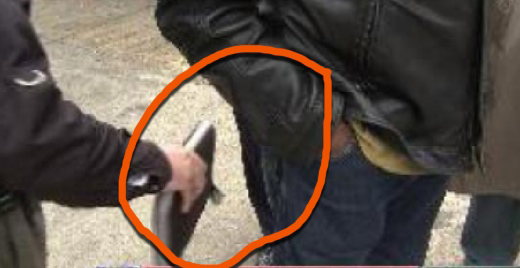 Our columnist, David Grimes, desided to check in practice. He stood by crowded areas with a device stashed in his backpack that could read card numbers.
«In a crowded train, someone had an RFID payment card, I easily puled that data when I got close enough. I did it twice!"
That being part of the reason why Debit and Credit card fraud losses grow so fast.
Debit card fraud losses 2011-2016 in United States
| Year | Dollars Lost to Debit and Credit Card Fraud | Cardholders Reimbursed |
| --- | --- | --- |
| 2011 | $70.4 Million | 72 000 |
| 2012 | $94.6 Million | 119 000 |
| 2013 | $106.8 Million | 159 300 |
| 2014 | $104.5 Million | 148 000 |
| 2015 | $142.3 Million | 238 000 |
| 2016 | $119 Million | 205 000 |
Will an aluminum alloy wallet protect my money and identity?
Right after RFID-technology was introduced, hackers started to look for a breach in it. It's the latter use that has driven a billion-dollar defense industry offering specially designed RFID-blocking accessories. Today RFID blocking wallets RFID-blocking wallets are becoming more popular than the regular ones.
Public transportation such s busses, underground or trains are the most common hunting grounds for identity thieves because of the density of people (credit cards) and the fact that they simply stay still for at least 5 minutes. This gives thieves the ability to scan the whole perimeter and do their dirty job.Therefore banks recommended to use RFID wallets as the simplest and most affordable way to protect your savings.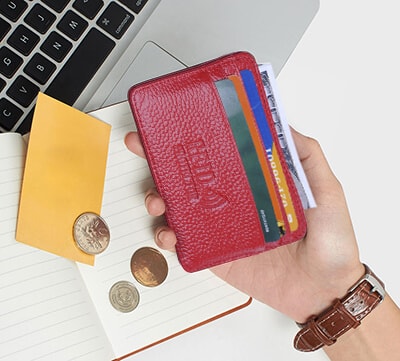 These
Wallets

 
are
tested and approved
for the highest military grade blocking and scanning.
-
It

 
looks great
and takes up very little space.
- It's solidly built with
quality materials
and worth every penny.
- It can fit up to seven cards which is more than
enough for most folks.
Protect yourself from data thieves who skim & steal your personal financial information within seconds. Avoid wasting hours of cancelling credit cards and anxiety over identity theft. Travel safely & securely with confidence knowing you are protected with our RFID wallet & will not be a victim.
Since you will soon need a new wallet anyway, why not get that protection since our secure wallets cost about the same as the vulnerable ones?
UPDATE:
Official seller is offering discount codes of -39% to buy this Wallet on the
official page.

 
To use the discount code you just have to follow
this link

 
to apply automatically. Take advantage before they run out of
stock!*

 
READ MORE >>